Michelle Posted on November 16 2015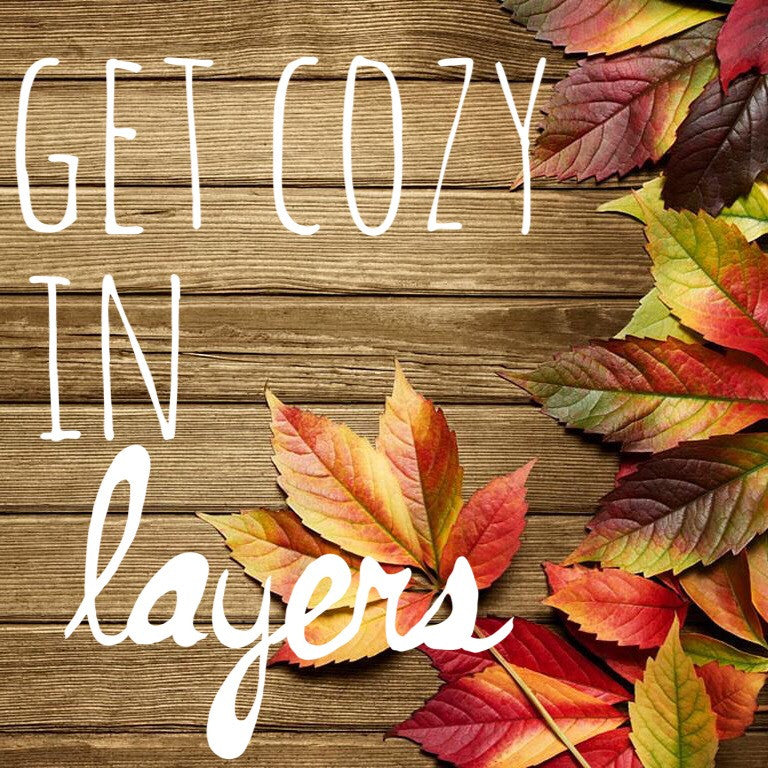 With November in full force, it's finally starting to get chilly--even here in California, where it was in the 80's til about two weeks ago. Maybe I'm just a romantic, but there's nothing better than cozying up with a cup of something warm while the elements battle it out outside, knowing you're nice and comfy inside.
That said, the cold seasons often bring up a tricky dichotomy: comfort, or style. However, there's a hidden third option that eliminates the need to make a choice, and it's called l a y e r s. That's right, all the joys of what I like to call "shopping by feel" (meaning I walk around the store picking the softest clothes to curl up in) combined with the satisfaction of staying in style.
Arguably the best part of layering is that you can get a bunch of basics that you'll wear a million times, and a few statement pieces to keep your wardrobe choices fresh.
See what I mean? I paired a few of my favorite basics with a couple attention grabbing garments. I'm still warm and cozy, but I don't look like I rolled out of bed (although the added bonus is I'm comfy enough that I feel like I could have just rolled out of bed...) For this look, I'm wearing our moto leggings, Aztec military jacket, bamboo Saturday tee ($32 in store), lace up boots ($89 in store), and a knit headband ($22 in store).
I want to stress that the moto leggings are literally the perfect layering piece. They come in a variety of colors, they're comfortable, and the moto detail above the knee is somehow slimming. Get a couple pairs of these and our Kan Can jeans, and you're literally set for the season.
Another layering basic that you can pair with pretty much anything is this lace slip tunic. I like to wear mine under the Rio ruffle tunic with tights, a fringe scarf, and boots. The shark bite hem allows the cutest bit of lace to peek out from under the top, and this is applicable for pretty much any tunic. Whether you're using it to add length or add style, you can't really go wrong with one of these. Added bonus about the white rose slip is that in the summer, you can wear it as a beach cover-up or even as a dress over a solid colored slip.
Tunics in general are great layering pieces, because they can go over or under other garments. Another wardrobe staple for this is the Natalie lace blouse.You can wear it under an oversized sweater and allow the lace to peek out the bottom, or wear is on it's own with an open cardigan on top. If you're not into the lace look, the Tressa tunic will serve the same purpose, sans the frill.
And then of course there's sweaters. Sweaters are your best friend through the chilly months. Ditto thermals. A few of our favorite picks this season are the Kara sweater (top left), the En Crème sweater (top middle), the Jackie sweater (also available in grey, top right), the Jen sweater (bottom left), the Mina high-low sweater (bottom middle), and the super soft Ona sweater (bottom right).
Have your own layering ideas for the rapidly cooling weather? Share them in the comments below, and don't forget to tag us in any of your super cute #OOTD photos (@oohlaloft).
Happy styling ladies!
~Serena